Lessons
Private Lessons
Private Lessons are one-on-one attention to your particular needs. Curriculum is developed by our teachers to fit you specifically and is determined by what you want to accomplish, where you want to go, and what skills you need to get there. Our outstanding teachers are dedicated to your success and will do whatever it takes to make you the musician you want to be!
Private lessons are weekly lessons at a set time here at The Music Store. Our studio space is comfortable, clean and safe for you and your family. A lounge area is available with wi-fi and water to help you pass the time while you're waiting for your lesson or for your student.
Sometimes we only need help with a particular piece for an audition or maybe I'm only in town for a few days; perhaps my work schedule simply does not allow me to schedule regular weekly Private Lessons. No Problem! Private Coaching Sessions are scheduled at your convenience. Take one session or 10, whatever works best for you!
"How do I know this is the right teacher?"
This is a great question to be asking when looking for a private teacher. We are not the cheapest option in town...and we don't want to be; we expect more from our teachers and students. Your first Trial Lesson is completely FREE so you can make sure this is the right teacher for you and your family. At the same time, Trial Lessons are also our way of determining if you're the right student for us; if not we'll help you find a more suitable teacher. Try your first lesson for free today by calling 435-673-6000 to set up your FREE trial lesson.
Outstanding teachers dedicated to making you the musician you want to be!
Meet the teachers at The Music Store
Rachel France: Piano, Violin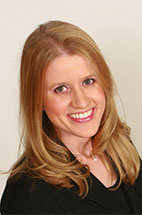 Rachel France grew up playing both the violin and piano. She earned her Bachelor of Music Degree in Performance and Pedagogy from Brigham Young University in 2002. At BYU Rachel studied piano with Dr. Paul Pollei and violin under Miheala Ganea and Ellen VanDamm. She completed her Kodaly Teaching Certificate through Intermuse, under the direction of Dr. Jerry Jaccard, in 2006. Rachel attended the American Institute for Musical Studies in Graz, Austria for three years, earning a Certificate in Opera and Lieder Accompanying and played violin in the AIMS Opera Orchestra.
Rachel has been an active adjudicator in the Northern Utah Valley Piano Festival, the Utah Valley String Festival, state Solo and Ensemble competition, and the Southern Utah Performing Arts Festival (SUPAF). She has been a member of the Utah Valley Symphony and is currently playing violin with the Southwest Symphony. Rachel enjoys teaching both piano and violin and has run a full-time teaching studio for the past 7 years. She and her husband, Steve France, are co-owners of The Music Store in St. George.
Rate: $89/month* View Teaching Calendar
Rebecca Boehm, Piano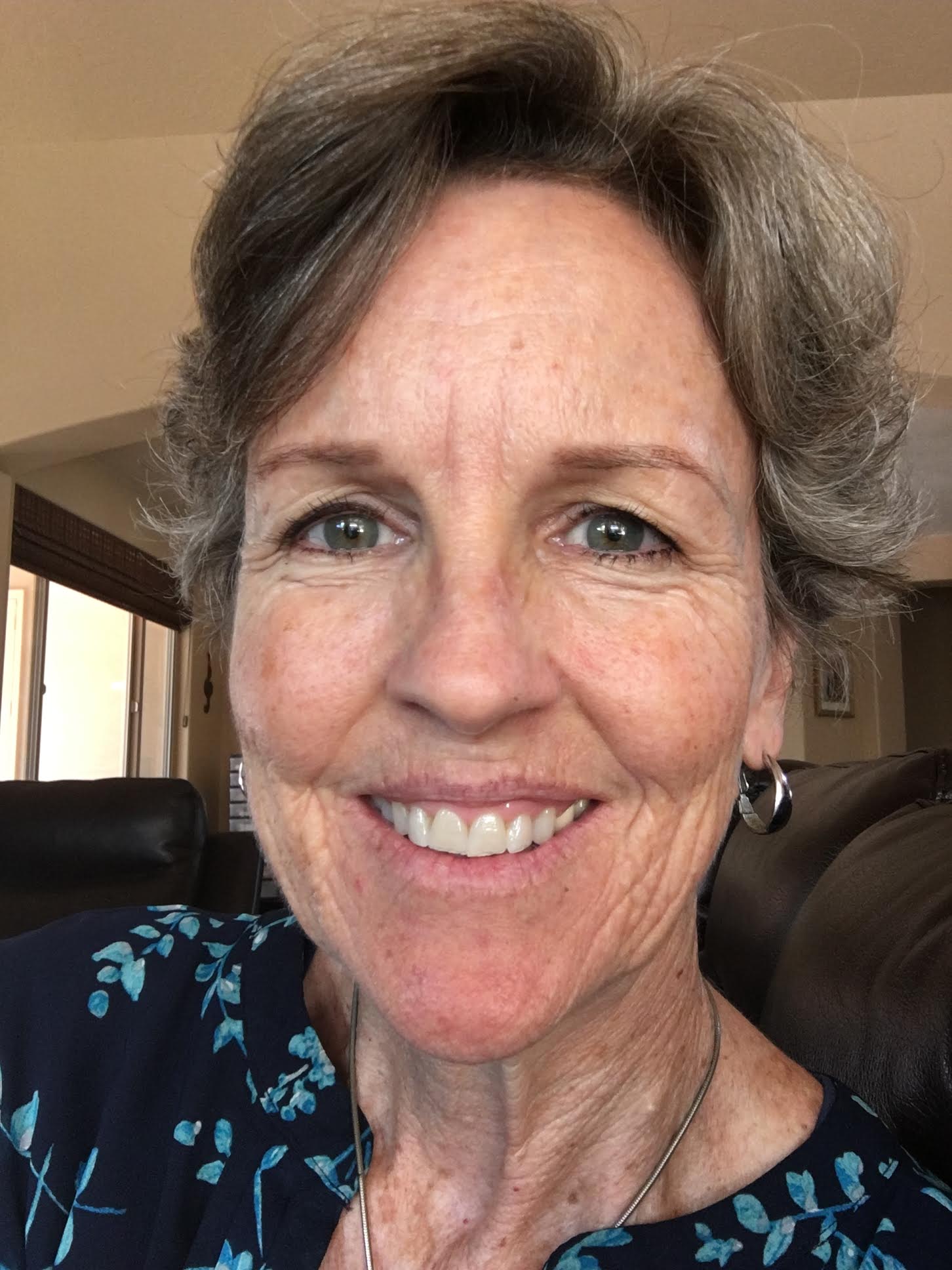 Rebecca's mother only allowed her to take lessons when she promised she would never quit. Rebecca kept that promise and has now been playing over 50 years.
Rebecca studied with Clair Coltrin Saffell in Santa Rosa, California, passing all levels of Certificate of Merit in the "AIM" program and was accepted into the BYU Piano Performance Program in 1975 graduated with a BS in music. Before moving to St. George Rebecca taught a large studio in Alpine, Utah, participating in the Achievement in Music program each year. Since moving to Washington County in 2013, Rebecca has been an active member of the St George Chapter of UMTA and serves as the AIM Chair.
Rate: $89/month* View Teaching Calendar
Julie Hawk, Piano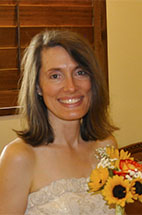 Julie W. Hawk began a lifelong love of music when she saw her first musical "Sound of Music" and started piano lessons in the 2nd grade. Her most influential music teacher was Celia Baker who introduced her to the AIM program, (Achievement in Music), group lessons, personal recitals and actually learning to count. She accompanied the local beginning Youth Orchestra in her hometown of Vernal for her after school job in high school. Tuning little half-size violins and 1/4 cellos developed a good ear and inspired her to take viola lessons for several years. During college, she enjoyed many music classes at SUU in viola, choir, organ and even orchestra.Julie also has a love for movie soundtracks such as "Doctor Zhivago", "My Fair Lady" and "Fiddler on the Roof." As a child on her parents stereo record player she would listen to soundtracks of "Raiders of the Lost Ark" and others like "Yentl" and "Somewhere in Time" which introduced her to Rachmaninoff (which she loves).
Julie has lived in Southern Utah for about 18 years because of the great sunshine. She taught piano lessons for a decade and belonged to the local chapter of the UTMA. After a hiatus, she returned to teaching at The St. George School of Music and continues at The Music Store. Julie recently completed a Bachelors of Science in Communication with an Emphasis in Digital Film at Dixie State College."
Brindy Olsen, Violin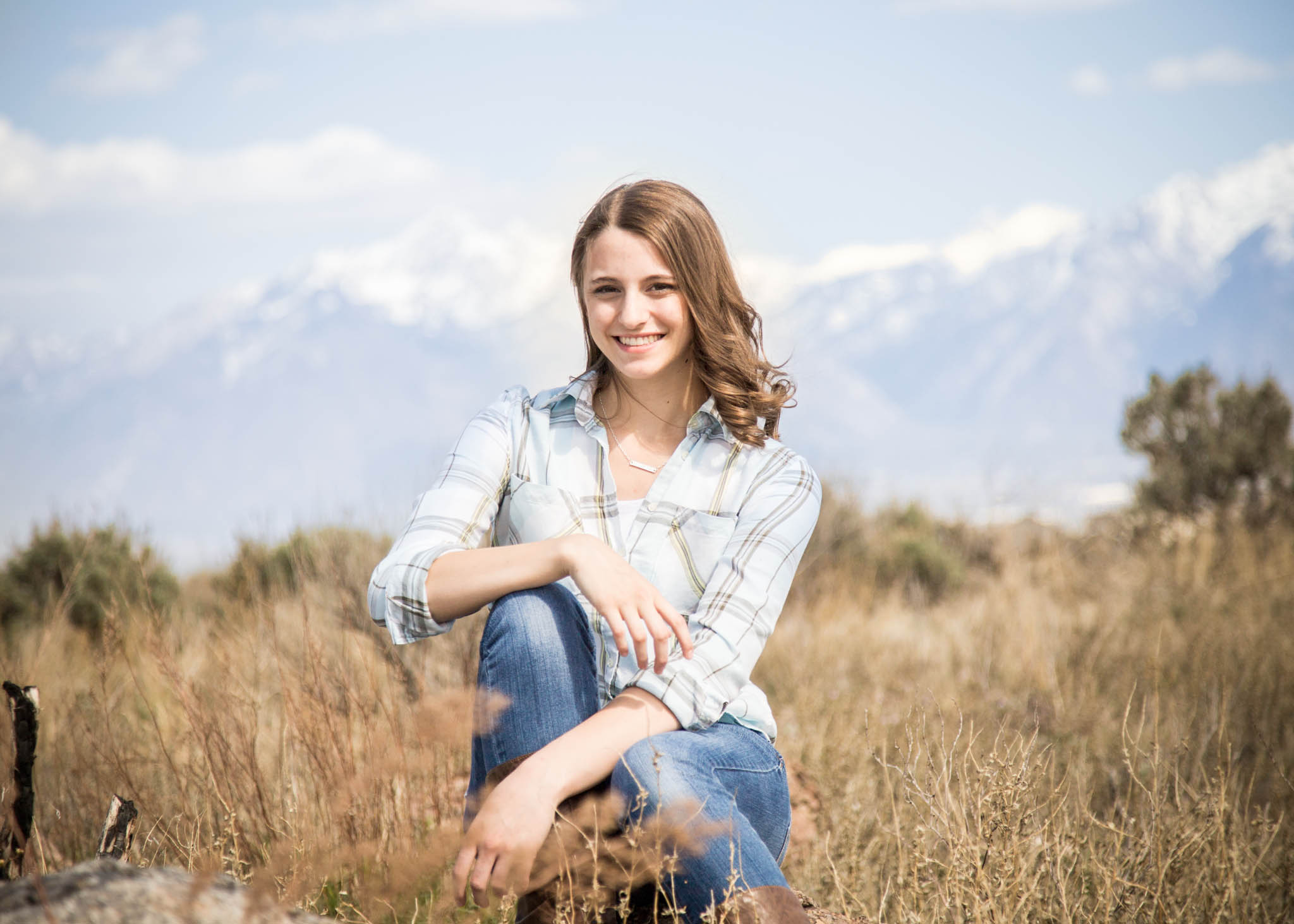 Brindy is from West Jordan Utah, and has been playing violin since the age of four. After 13 years of formal private lessons she is currently studying under Dr.Paul Abegg at Dixie State University. Brindy has earned 9 superior ratings from National Federation of Music Club Solo Class, served on her high school orchestra council and was invited to participate in the district honors orchestra for three years. One of the highlights of her educational experiences was participating in a side by side concert with the Utah Symphony. Brindy is now pursuing her Music Bachelors Degree at Dixie State University.
Whitney Fuller, Violin
Bio Coming Soon
Joie Whitaker, Vioin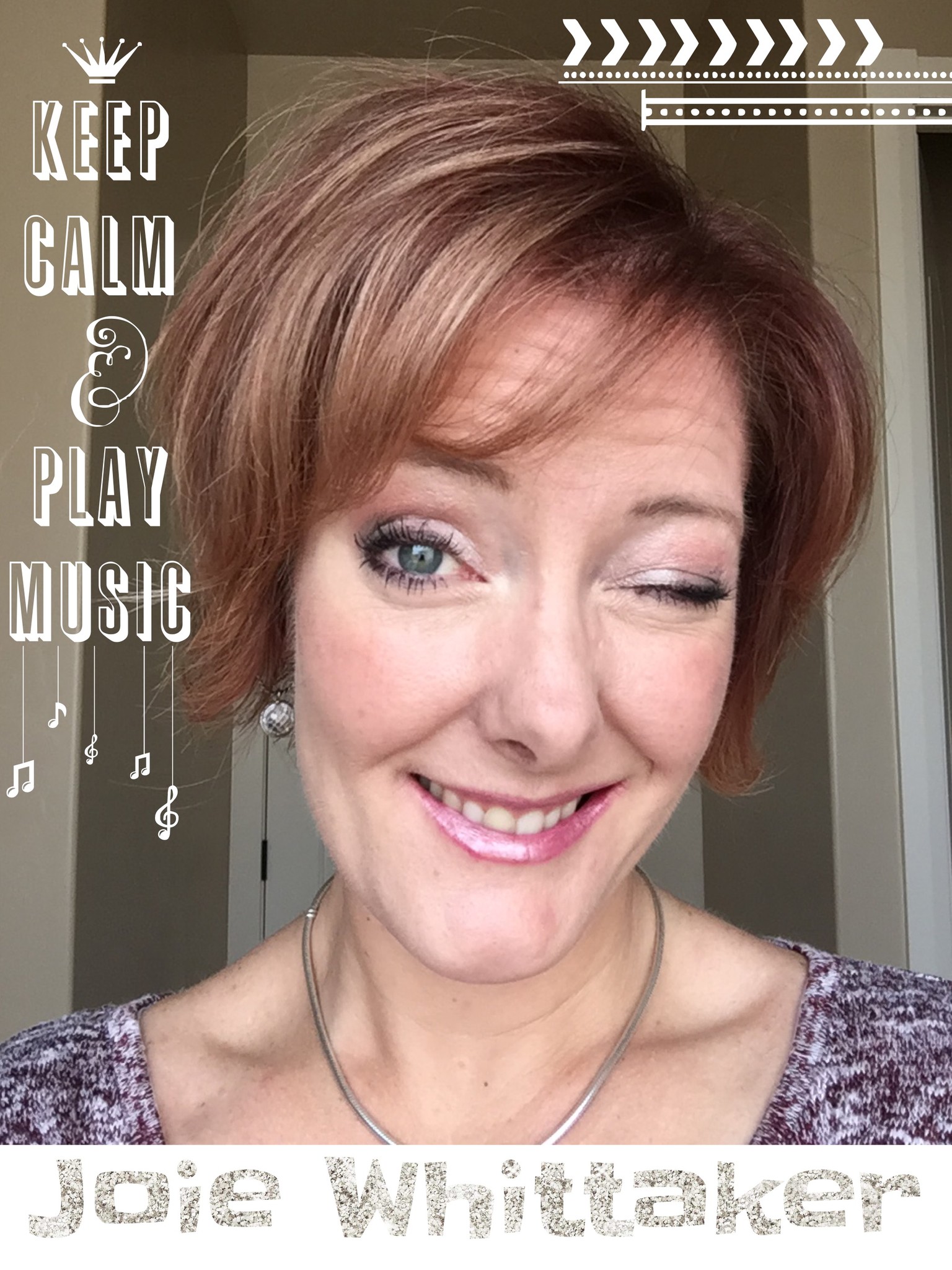 Joie has played violin for over 35 years. She started in a school music program her fifth grade year and the following summer her mother put her in private lessons where her deep belief in the importance of private lessons was born. Joie immediately saw and felt the benefit of private lessons through growing confidence, a better ability to read and play music, and having more fun! Joie has played in community orchestras throughout her life, in many community musicals, the Mormon Youth Symphony and currently plays 1st violin with the Southwest Symphony. She also plays and performs with two other local groups; Nickel Peak - a bluegrass band, and Odan - a Celtic music group.
Joie has taught students from six years of age to adult, from beginner to advanced and feels violin is an amazing way for people to develop skills for learning and living. She knows how learning an instrument provides confidence, brain development, heightened learning, and provides opportunity for personal growth! Joie believes music should be fun and encourages students to search out and bring songs and pieces they are interested in.
"Music is such a huge part of my life, I'm not sure where or who I would be without it. It has brought such joy, helped with self confidence in profound and important ways, and has brought new opportunities for service and growth. I'm excited to pass on the skills I have learned to new students learning the best instrument ever!"
Caitlyn Adair, Cello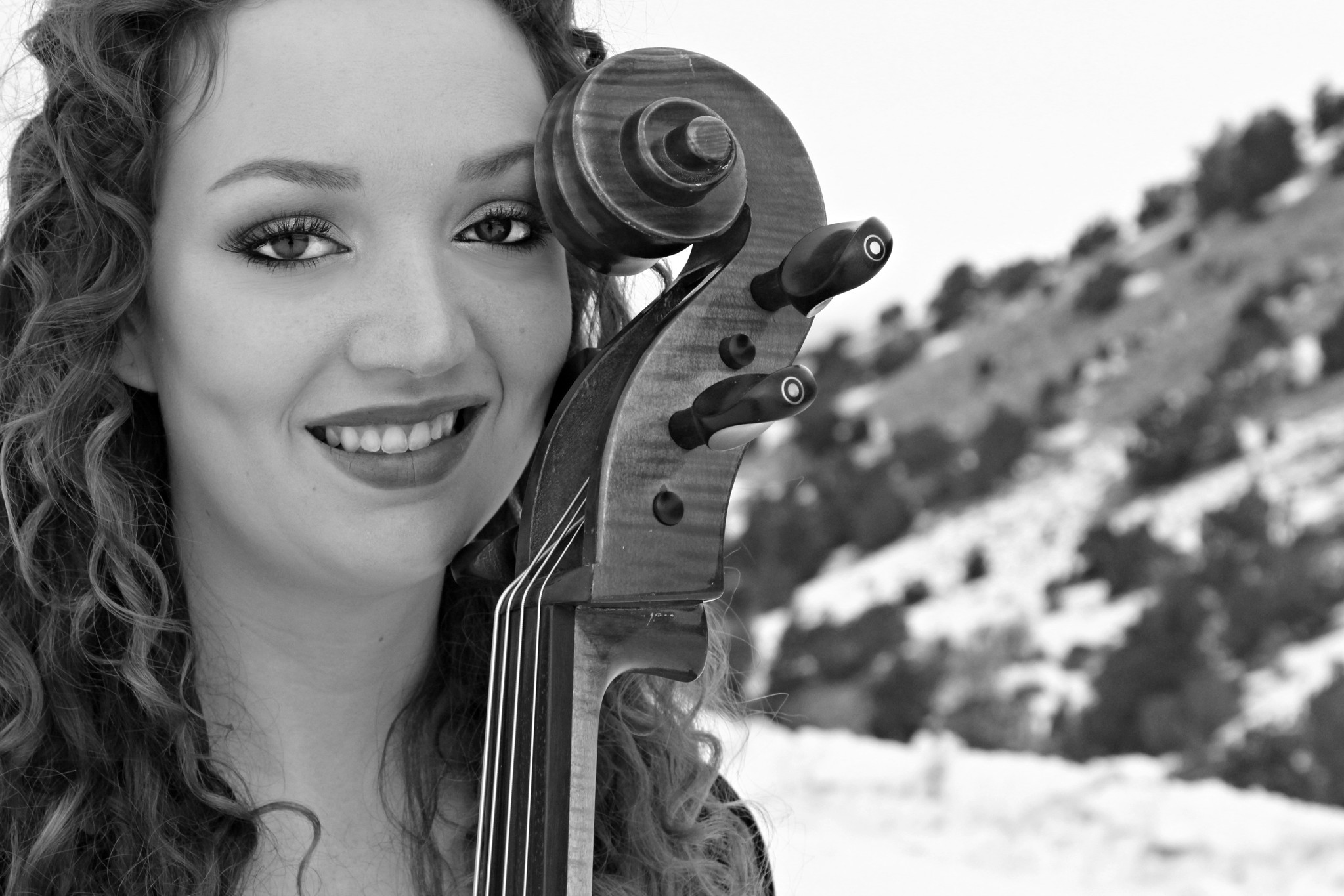 Caitlyn Adair is from Logan Utah and has played the cello since she was 10 years old. Caitlyn recently moved to Washington County when her husband accepted a job as the Desert Hills Middle School band teacher. For several years, Caitlyn participated in Utah's Region and State Solo and Ensemble Festival, receiving superior ratings. She also competed in the American String Teachers Association (ASTA) Competition in Cache Valley, receiving high scores, and in 2011 winning the competition. This gave her the opportunity to solo with the Cache Symphony Orchestra. She performed part of Dvorak's Cello Concerto in B minor. In 2014, she won the Snow College Concerto Competition and performed part of Edouard Lalo's Concerto in D minor with the Symphony Orchestra. In March 2015, Caitlyn was invited perform at Sevier Valley Center in Richfield, UT as solo cellist for Nathan Pacheco. In that concert, she was featured on Bach's unaccompanied Cello Suite No. 1, Prelude. Caitlyn has also performed with Jenny Oaks Baker, Kurt Bestor, William Joseph, Lexi Walker and Gentri. Caitlyn enjoys teaching young musicians and has been teaching since her sophomore year of high school. Caitlyn is pursuing her Bachelor of Music Degree with an Emphasis in Commercial Music following the instrumental performance advisement track through Snow College.
Ethan Deceuster, Guitar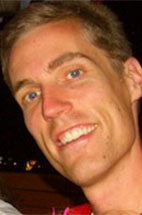 From his humble beginnings trying to pluck "Enter Sandman" on a beat-up, three-stringsleft, acoustic guitar salvaged from a dumpster, Ethan has become quite an accomplished guitarist. Ethan Deceuster (that's Dee-cus-ter) is the guitar and bass instructor for The Music Store. He has been playing for 13 years and has taught music for 7 years. Ethan absolutely loves to jam and improvise with other musicians. That's what it's all about for him. Ethan tries to instill a bit of that passion in his students as well. After all, if students learn how to jam, lessons are a lot more fun! Ethan is well versed in many styles for electric, acoustic, and classical guitar. Some favorite music genres are alternative rock, classic rock, jazz, blues, and reggae. Some favorite groups are Sublime, Led Zeppelin, Glenn Miller, B.B. King, and Bob Marley. Students who take lessons with Ethan will learn what he calls the three pillars of guitar: rhythm, lead, and theory. Ethan teaches his students to be well rounded and prepared for lifelong playing. Above all else, Ethan believes that music should be enjoyable. He does his very best to find something that makes music exciting for each student.
Ethan was born and raised in San Jose, California. He moved to Utah in 2004 to attend BYU in Provo. After graduating, getting married, and having two kids, Ethan moved to St. George to enjoy the sunshine. Ethan currently works as a 5th grade classroom teacher at Diamond Valley Elementary School. He has lots of experience and finds great satisfaction working with children in education and in music lessons. Ethan loves to hike, draw, and play basketball. He loves spending time with his family and playing music for his kids. He also loves watching old, stupid movies like "Troll 2″ or "Labyrinth" (look them up, you'll be glad you did.) Ethan enjoys humor and loves to make people smile.
Kelton Harward, Guitar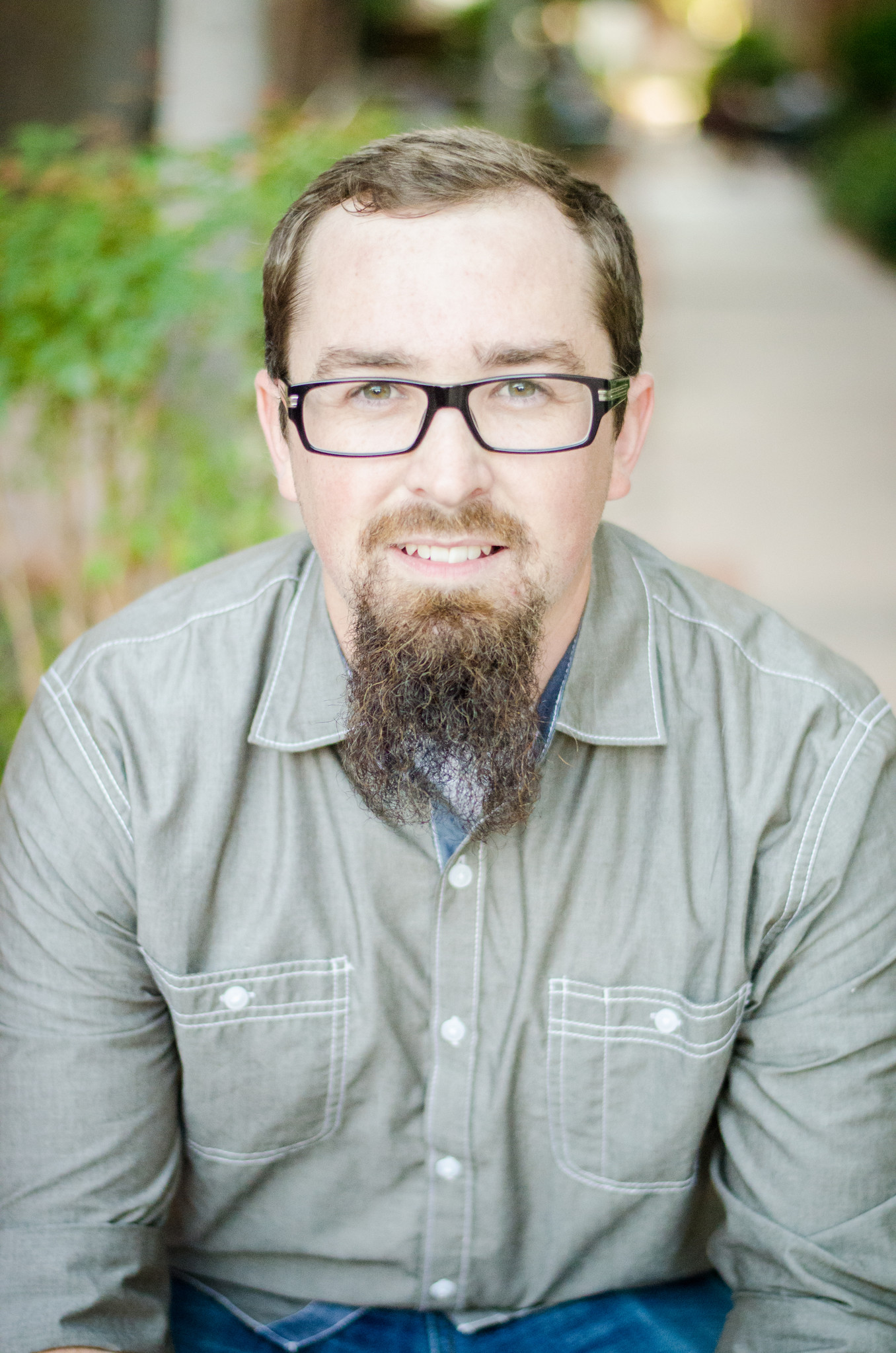 Kelton graduated from Dixie State University with a BS in Classical and Jazz guitar. He studied under the direction of Lisle Crowley, David Andersen and XX. Kelton first picked up the guitar as a junior in high school as a new hobby and soon took classes offered by DSU so he could learn to read music better. After hearing the DSU guitar ensemble, his musical direction was set. His musical experience has taken him all over Utah and into Europe where he toured with the Utah Ambassadors of music.
Rate: $89/month View Teaching Calendar
Anne Falster, Ukulele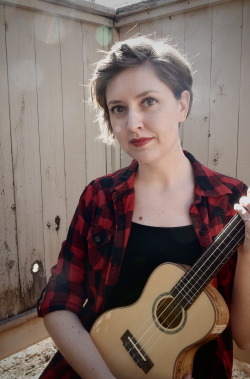 Anne grew up in the arts doing theater, dance, vocal and instrumental music. She began playing guitar when she was 14 years old, but a trip to Hawaii made her pick up an ukulele and she never looked back. She has been teaching with The Music Store since 2013 and welcomes students of all ages. Ukulele is such a versatile instrument, so Anne's approach to teaching is to customize lessons to the individual student and so that you can get exactly what you want out of playing. In as little as one lesson, Anne can have you playing chords and strumming along to your favorite songs!
Rate: $69/month View Teaching Calendar
Dr. Candice Behrman, Flute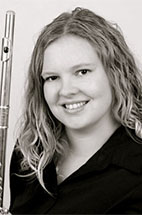 Dr. Candice Behrmann is an Adjunct Professor of Music at Dixie State College. She teaches applied flute, flute choir, music theory, and aural skills. She is also a member of the Utah Shakespeare festival orchestra, and plays flute, alto flute, and piccolo for Les Miserables. She performs frequently with the Southwest Symphony and the Tuachan Center of the Arts Orchestra, recently performing Disney's The Little Mermaid.
Candice received her Doctorate of Musical Arts and Masters degrees from the University of Nebraska-Lincoln, and her Bachelors of Arts in Music Education from the University of Utah. Her primary teachers include Dr. John Bailey and Susan Goodfellow.
Candice is an active performer and presenter at The National Flute Convention, College Music Society, and Sigma Alpha Iota. She also performs frequent recitals and master classes at Universities and Colleges across the United States.
Audrey Wood, Clarinet, Saxophone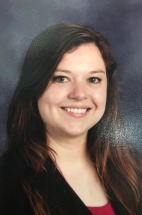 Audrey Wood earned her Bachelor of Music Degree in Music Education from University of Nevada, Las Vegas in 2014 and has been teaching at Desert Hills Middle School as the band director ever since. Audrey has recently started a family and, along with their dog, have enjoyed the St. George Life.
Rate: $89/month View Teaching Calendar