Lessons
Private Lessons
Private Lessons are one-on-one attention to your particular needs. Curriculum is developed by our teachers to fit you specifically and is determined by what you want to accomplish, where you want to go, and what skills you need to get there. Our outstanding teachers are dedicated to your success and will do whatever it takes to make you the musician you want to be!
Private lessons are weekly lessons at a set time here at The Music Store. Our studio space is comfortable, clean and safe for you and your family. A lounge area is available with wi-fi and water to help you pass the time while you're waiting for your lesson or for your student.
Sometimes we only need help with a particular piece for an audition or maybe I'm only in town for a few days; perhaps my work schedule simply does not allow me to schedule regular weekly Private Lessons. No Problem! Private Coaching Sessions are scheduled at your convenience. Take one session or 10, whatever works best for you!
"How do I know this is the right teacher?"
This is a great question to be asking when looking for a private teacher. We are not the cheapest option in town...and we don't want to be; we expect more from our teachers and students. Your first Trial Lesson is completely FREE so you can make sure this is the right teacher for you and your family. At the same time, Trial Lessons are also our way of determining if you're the right student for us; if not we'll help you find a more suitable teacher. Try your first lesson for free today by calling 435-673-6000 to set up your FREE trial lesson.
Outstanding teachers dedicated to making you the musician you want to be!
Meet the teachers at The Music Store
Rachel France: Piano, Violin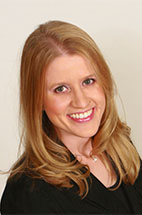 Rachel France grew up playing both the violin and piano. She earned her Bachelor of Music Degree in Performance and Pedagogy from Brigham Young University in 2002. At BYU Rachel studied piano with Dr. Paul Pollei and violin under Miheala Ganea and Ellen VanDamm. She completed her Kodaly Teaching Certificate through Intermuse, under the direction of Dr. Jerry Jaccard, in 2006. Rachel attended the American Institute for Musical Studies in Graz, Austria for three years, earning a Certificate in Opera and Lieder Accompanying and played violin in the AIMS Opera Orchestra.
Rachel has been an active adjudicator in the Northern Utah Valley Piano Festival, the Utah Valley String Festival, state Solo and Ensemble competition, and the Southern Utah Performing Arts Festival (SUPAF). She has been a member of the Utah Valley Symphony and is currently playing violin with the Southwest Symphony. Rachel enjoys teaching both piano and violin and has run a full-time teaching studio for the past 7 years. She and her husband, Steve France, are co-owners of The Music Store in St. George.
Rate: $98/month* View Teaching Calendar
Resonance School of Musicianship
All other lessons taught right here at The Music Store are managed and operated by
Resonance School of Musicianship, an outstanding studio full of the most amazing teachers in our area.
They are a private business and separate from The Music Store. 
To learn more about what they have to offer
click here
.